W. Carter Johnson
Dr. Johnson is the chairperson of EcoSun Prairie Farms. He also is Distinguished Professor of Ecology in the Department of Natural Resource Management at South Dakota State University. He is well published in the areas of wetland ecology, landscape ecology, the effects of water regulation (dams, diversions) on large rivers (Missouri, Platte, Columbia, Snake), and the consequences of climate change on ecosystems of the northern Great Plains. The inspiration for the Prairie Farm project was Dr. Johnson's great uncle, Oscar Carter, who grassed down the tillage land on the family homestead in southeastern South Dakota in the 1940's to avoid debt from increasing machinery costs and to increase his profit margins by cattle ranching.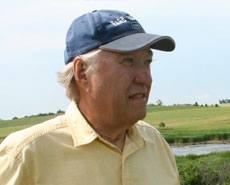 Dr. Arvid Boe
Dr. Boe is vice-chair of EcoSun Prairie Farms. He also is Professor of Forage Breeding in the Plant Science Department at South Dakota State University. He has published numerous papers during his long career on the agronomic use of native grassland plants from the northern Great Plains. Dr. Boe also has published extensively on the use of grassland plants for biofuel, especially switchgrass and prairie cordgrass.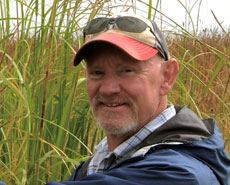 Dr. Thomas Schumacher
Dr. Schumacher is the secretary-treasurer of EcoSun Prairie Farms. He is also Emeritus Professor of Soil Science in the Plant Science Department at South Dakota State University. Dr. Schumacher has numerous publications on the effects of tillage on soil quality in the western corn belt region. He is especially interested in how converting tilled cropland to native grassland improves soil quality.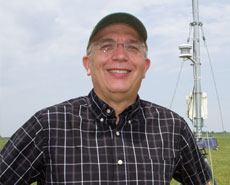 Craig Novotny
Craig received his M. S. degree in ecology from South Dakota State University in the area of ecological restoration. He is the farm manager and restorationist at the Prairie Farm. If you like what you see at the Prairie Farm, Craig deserves much of the credit.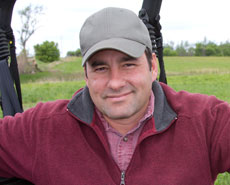 Dr. Cody Zilverberg
Dr. Zilverberg is a post-doctoral associate at South Dakota State University. He recently received his doctoral degree from Texas Tech at Lubbock. His research at the Prairie Farm focuses on methods to incorporate biodiversity into switchgrass plantings and best management practices to produce high quality grass-raised beef from diverse pastures of cool and warm season grassland vegetation.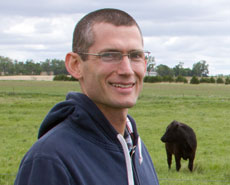 Erin Beck
Erin is an Honor's College junior at South Dakota State University majoring in animal science. She has a strong interest in alternative agriculture like that practiced on the Prairie Farm. Her main job this summer is to learn all she can about the ecology and management of our restored wetlands and grassland for biodiversity and profit.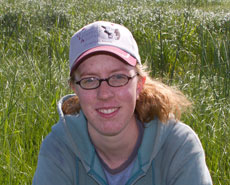 Levi Ringquist
Levi hails from Iowa and just graduated from SDSU in May with a degree in Fisheries and Wildlife. Levi is Craig Novotny's "right-hand man" keeping the Prairie Farm moving ahead. His many tasks involve moving cattle, fencing, weed and pocket gopher control, and planting.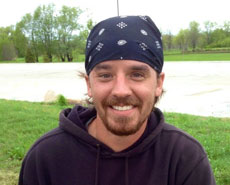 Kwan Hong Teoh
Kwan is from San Francisco, CA and holds a B. S. degree from the University of California-Berkeley. He is enrolled in the graduate program at SDSU. His research project on the Prairie Farm investigates methods to increase the biodiversity and resilience of switch grass stands while maintaining high biomass yields. Kwan has broad interests in sustainable agriculture, production of healthy, locally-produced foods, and cooking.